Yesterday 130+ people from all over the world joined me on Zoom for the NEW EARTH VISIONING Equinox event to tune in to the New Earth Frequencies, Activate Light Codes, expand our Heart Connection and step more deeply into a personal experience of New Earth and the Golden Realm.
I loved being with the dynamic energy of this community as we let go of shadow programs and opened our embodiment to hold more light, greater wellness, and alignment with nature and the Divine. Plus we had an insightful Q&A session at the end!
If you couldn't make it, that's OK, the Activation energy is still strong, and this is a timeless class and activation that you can benefit from now and in the future.
I invite you to leave comments in the YouTube chat as you watch and let me know your thoughts questions, and experiences. I will be answering comments in the chat personally.
NEW EARTH VISIONING ACTIVATION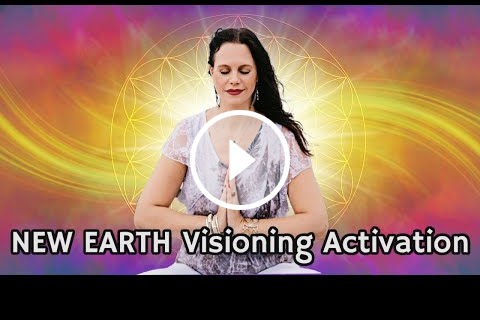 I invited the participants to schedule a call to discover if Embodied Ascension Training is a good fit, and I have just added time slots to my calendar so I can offer the same to you today.
If you are ready to step into your Embodied Ascension and expand into your purpose, service, and New Earth vision, book a free call now and we can discuss the  possibilities: