There is no substitute for being with people. A few years ago I was traveling and doing workshops constantly and I loved meeting so many amazing people from all over the world.  There hasn't been as much of that in recent months, and I am so grateful and READY to get together in person again!
I've teamed up with Primalhackers Thaddeus Owen & Tomorrow (Heidi Sime) to create a very unique retreat experience.  It's the Florida Pyramids Embodied Ascension Retreat in Ft Myers Florida.
How would you like to enjoy 5 days of:
Movement meditation experiences
Embodied spiritual ascension practices
Mind body spirit well-being
Daily soaks in a healing mineral pool
Juice fasting (optional) and
Consciously connected community
This is a small retreat for only 20 to 25 people.  Participants will get to share quality time and receive personal instruction with Waxela, Tomorrow, and Thaddeus.
New friendships and deep connections will be made with like-minded retreat companions. This is an incredible opportunity that we are so excited to share with you!
Tickets are very limited.  If you know in your heart that this is for YOU, go get yours right NOW!
Click Here to see pricing, buy your ticket, and reserve your room.
Retreat Dates:  February 23-28, 2022
Location: PYRAMIDS IN FLORIDA, Ft. Myers, Florida
Imagine spending 5 nights sleeping in an energetic pyramid designed with ultimate health and healing in mind. You will be sleeping in a vortex with magnetic mattress toppers and energetic healing frequencies.
During the day you will experience trifecta of energy work and movement meditation with Embodied Spiritual Ascension Coach and Galactic Shaman Waxela Sananda teaching you meditation and breathwork, Kundalini Yoga Instructor and Artist Tomorrow leading you through meditative yoga movement, and Qigong moving meditations with Primalhacker Thaddeus Owen.
This is appropriate for ALL levels, you do not need to be good at yoga and meditation, or know Qigong to participate, we will all be learning and growing together.
Special Classes for all Participants Include:
Spiritual Ascension Meditation
Hacking Your Sleep, Energy, and Health with Light
Meditative Art
Ascension Breathwork
Lucia Light Group Sessions
Lectures on health and energy will be offered throughout the retreat.
Sacred Geometry and Pyramid Power 
The tetrahedron is the most stable construction known, just look at the pyramids of Egypt, Mexico and Asia for example… thousands of years and still standing! The triangular symmetry has a positive effect on the human energy field, easing physical functions and enhancing sleep quality. The combination of an energetic space that promotes restful sleep and deep relaxation is a holiday trifecta. EMF radiation from electronic devices and systems is greatly reduced.
We know you will love your time with us at Pyramids In Florida!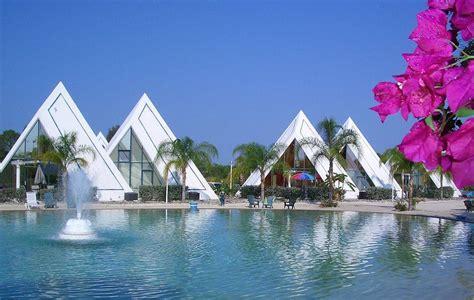 P.S. This retreat will sell out. If you want to join us be sure to act quickly. Bring a friend to share your room and pay half as much for accommodations. Get your ticket here. I look forward to seeing you at the Pyramids!