I've been working around the clock on this for months, and I finally get to share it with you!!!
The Alchemy of Ascension season IV is finally here!
I invite you to join this FREE online event which will give you powerful tools and techniques such as how to:
Feel better in your body and bring your energy UP!
Enhance your immune system and your physical health NATURALLY
Release stuck energy for yourself, your genetic heritage, and your soul lineage
IGNITE your spiritual gifts
Improve intimacy and your relationships
Activate your intuition and uncover your purpose
Connect with Divine Source
You will be delighted with the lineup of transformational speakers on this show!  The wisdom being shared in this series will help you feel better IN your body, accelerate your ascension process, expand your intuitive abilities, and deepen your relationships.
Click the link below to sign up for this FREE online event:
 >>>The Alchemy of Ascension Season IV<<<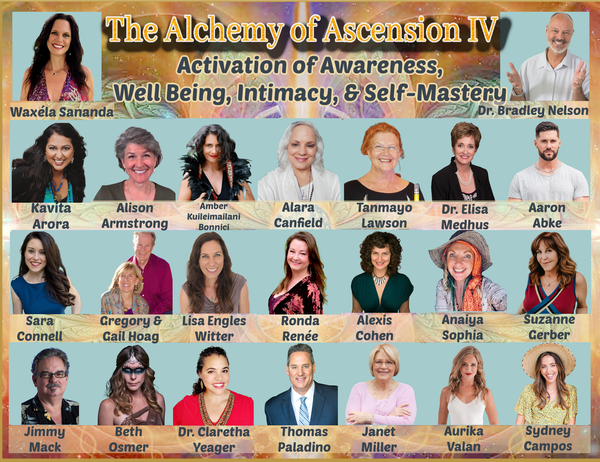 About the host, Waxéla Sananda:
Waxéla (wa-shay-la) Sananda  is a Galactic Shaman, Embodied Ascension Trainer, Activator of Spiritual Gifts, a Transformational Spirituality Coach.
In a powerful heart activating experience she opened up and understood her mission to speak and share about her lifetime of mystical experiences and bring together community, so that no one has to feel alone in their spiritual awakening.
If you are ready to join us and gain the wisdom to raise your frequency, feel better, and connect more deeply, click below for a complimentary ticket.
FREE TICKET TO GET ACCESS:
 >>>The Alchemy of Ascension Season IV<<<
I look forward to seeing you there!
Thank you for sharing this journey with me, I love and appreciate you!